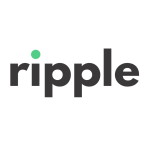 Ripple Recruitment
up to £50,000
Who We Are: A Brief Introduction to Our Client
Our esteemed client is a hub of innovative creativity and technical mastery, excelling in delivering transformative digital experiences. With significant achievements in the sports arena, strategic alliances with top-tier organisations, and a portfolio of satisfied clients across various sectors, they are redefining the boundaries of the digital universe. Located in Cardiff, they are at the epicentre of modern innovation and have a broad impact, both nationally and globally.
The Opportunity: Why You Should Join Us as a UI/UX Designer
Location: Cardiff Office (option for flexible remote work)
Working Hours: Monday to Friday, 9:00 AM – 5:30 PM
Are you a UI/UX Designer who is captivated by the idea of crafting exceptional user experiences? Do you excel in turning user needs into visually compelling and functional designs? Working with our client offers you the chance to be a part of high-profile projects, ranging from state-of-the-art sports platforms to groundbreaking digital initiatives.
Roles and Responsibilities for a UI/UX Designer
Lead UI/UX design projects from inception through to completion.
Work in sync with developers, designers, and stakeholders to realise the design vision impeccably.
Develop wireframes, prototypes, and high-fidelity design mockups.
Conduct targeted user research and usability tests to collect valuable insights.
Maintain a cohesive design system across varied platforms.
Essential Qualifications and Skills for a UI/UX Designer
A robust portfolio showcasing your expertise in UI/UX design.
Proficient in design tools such as Adobe XD, Figma, Sketch, or comparable software.
Familiarity with responsive and mobile-first design practices.
Exceptional eye for aesthetics and intricate details.
Comprehensive understanding of user-centred design philosophies.
Outstanding communication capabilities, both in writing and speaking.
Initiative and independence, combined with the ability to collaborate effectively within a team.
What You Stand to Gain as a UI/UX Designer
Engage in nationally and internationally significant projects.
Multiple avenues for skill development and career progression.
Team-focused work environment that encourages collaboration with seasoned professionals.
Periodic company events designed to foster team relationships and enrich the work culture.
A competitive pension plan to ensure your long-term well-being.
Apply Now!
If you are an entry-level, mid-level, or senior UI/UX Designer eager to advance your career, this is the opportunity for you. Contribute to shaping the future of digital experiences with our client's visionary team.