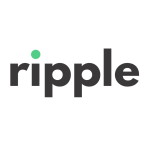 Ripple Recruitment
up to £55,000
Who We Are: A Brief Introduction to Our Client
Our client represents the nexus of artistic brilliance and tech savviness. As a diverse team with specialisations across multiple domains, they aim to elevate digital user experiences. With recognition in the sports field and strategic partnerships with major sporting organisations, they have garnered praise from a wide array of industries. Situated in a modern facility in Cardiff, they are at the forefront of innovation. Their scope extends both nationally and globally, aiding brands in gaining a competitive edge in the digital landscape.
The Opportunity: Why You Should Join Us
Location: Cardiff Office (flexible remote work possible but not fully remote)
Working Hours: Monday to Friday, 9:00 AM – 5:30 PM
Salary: Up to £55,000 p.a., commensurate with experience
Are you a WordPress Developer who relishes intricate challenges? Do you revel in writing flawless code that brings audacious designs to life? As a WordPress Developer with our client, you'll be integral to an array of high-profile projects that range from innovative sports platforms to transformative digital solutions.
Roles and Responsibilities
Lead complex WordPress projects with both front-end and back-end prowess.
Design intricate WooCommerce setups to fortify e-commerce ventures.
Engage in team-wide decision-making processes.
Oversee the full project lifecycle, from inception to go-live.
Implement Agile frameworks to accomplish project objectives efficiently.
Essential Qualifications and Skills
Comprehensive knowledge of WordPress, HTML, and CSS.
Skilled in React, PHP, Vanilla JS, and jQuery.
Solid experience with APIs and RESTful web services.
Proficient in GIT for source control.
Familiarity with cloud-based servers like Digital Ocean.
Excellent communication skills, both written and oral.
Self-starter with the capacity to work both as part of a team and autonomously.
Sharp problem-solving skills, complemented by a keen eye for detail.
What You Stand to Gain
Engage in projects of national and international repute.
Broaden your skill set and career prospects.
Collaborate in a team-oriented setting with seasoned professionals.
Frequent company events to build camaraderie and enrich the corporate culture.
A competitive pension package for long-term financial security.
Apply Now!
Whether you're at the junior, mid-level, or senior stage in your WordPress Developer career, our client offers the perfect platform to turbocharge your professional journey. Participate in shaping the future of digital experiences by joining this visionary team.